The Finest Fabrics in the World
Used in the most comfortable, curve-smoothing lingerie made just for you!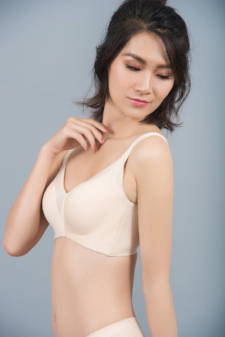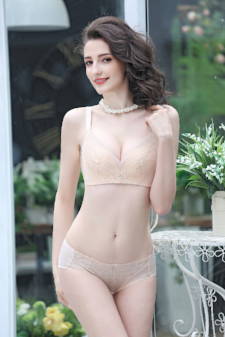 At Bradoria, we use only the finest world-class materials in our products...
See for yourself and find out about the benefits our fabrics have to offer below!
---
US ELASTIC LYCRA
Say "Hello" to freedom! Move with ease and comfort while feeling beautiful!

Lycra's bi-directional stretch technology allows the fabric to fit like a second skin, bringing out your natural shape and smoothing out your figure.
KOREAN SILK FIBROIN
Feel confident and comfortable every season with this smooth, soft and absorbent fabric!

Korean Silk Fibroin contains protein, which adds moisture to the skin during the winter and has anti-bacterial, skin-protective benefits during the summer.
---
Chinese Therapeutic Lining Materials
MAGNETO-THERAPEUTIC FABRIC
In traditional Chinese medicine, magnets are known to activate acupuncture points and improve blood circulation. This fabric provides your most sensitive areas with the gentleness they need, while adding a sexy "push-up" effect to your chest.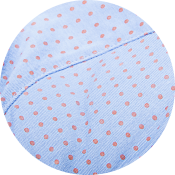 FIR FABRIC
Far Infrared Ray (FIR) heals, soothes, stimulates and detoxes the body and the mind. The red dots in the photo disappear when heated by the pressure of your chest, activating micro-circulation of blood and supporting cardiac function.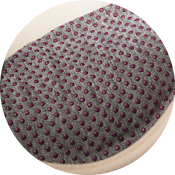 TOURMALINE FIBER
Made with tourmaline gemstone fiber, this padding fabric can improve your metabolism. Tourmaline is both pyro-electric and piezoelectric. When heated or put under pressure, it produces a detoxifying, cleansing effect on the nerve system, organs and tissues.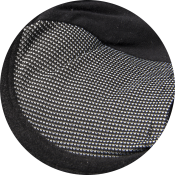 MASSAGING BEADS
Massaging beads are made of simulated pearls that move along with breast movement. It stimulates blood circulation in your chest as you go about your day.
Let Our Fabrics Help You Feel Sexy and Healthy in Mind, Body, and Soul!
We have all of the lingerie needs you've been wishing for!