It's said that over 80% of women wear the wrong size bra. Wearing a bra that's too big or too small can have serious health consequences like neck, shoulder, and back pain. The wrong bra size can increase the risk of skin abrasions, ruin posture, present blockage of the lymph nodes, and increase the likeliness of sagging breasts. Also, the potential to trigger breast cancer can occur due to wearing the wrong size. If your bra is just downright painful and uncomfortable, it may be time to check it out with a measuring tape and find that perfect size for you.
How to Find a Perfect Fit
To find your band size, wrap the measuring tape around your underbust and ensure that the measuring tape is both tight enough, as well as level. Once you get the measurement of your underbust, round to the nearest whole number.
Next, to determine your bust measurement, pull the measuring tape around the fullest part of your bust a bit loosely so that it's comfortable. Once you find the exact measurement, once again round to the nearest whole number.
You've determined your band and bust measurement. Subtract your band size from your bust measurement and the difference in inches indicates your cup size.
The Bra Anatomy
Roughly 80% of support for your breasts comes from the band of your bra. It is designed to sit firmly on the ribcage; the band's purpose is to distribute the majority of the weight, hence why it's crucial that the band fits snugly and lies straight across your back, parallel to the floor. If the band is riding up, it's too large, and it's not doing its job.
If your breast tissue is spilling over your bra cups or your nipples are peeking out to say hello to the world, then the bra's cups are too small, and it's time to size up! If there's a gap between your breasts and the cups, then the cups are noticeably too big,
and you may want to look into sizing down. Bra cups are supposed to support your breasts by comfortably cradling them and should prevent spillage. The gore should be flat against your chest.
Only the right bra size can ensure you correct support, which means it is very crucial to confirm the right size of your bra.
If your bra cups or back band size are too loose, then you will feel the need to adjust your straps tighter in order to compensate for the looseness in other places. You can find your suitable bra size by checking that the straps are snug enough to stay on your shoulders without digging into the
skin. These are both good indicators of a suitable bra and the correct size. It's not the straps that do all the heavy lifting when it comes to supporting your breasts; the band plays a significant role in it, too.
When you engage with our cutting edge "S.M.A.R.T. Fit" system, you are connected personally to one of our experts, who will take into consideration your own body type, bone structure, weight distribution and personal style to come up with the best fitting, best looking bras and shapewear, which are lined with therapeutic materials to ensure your maximum comfort.
One Size Does Not Fit All!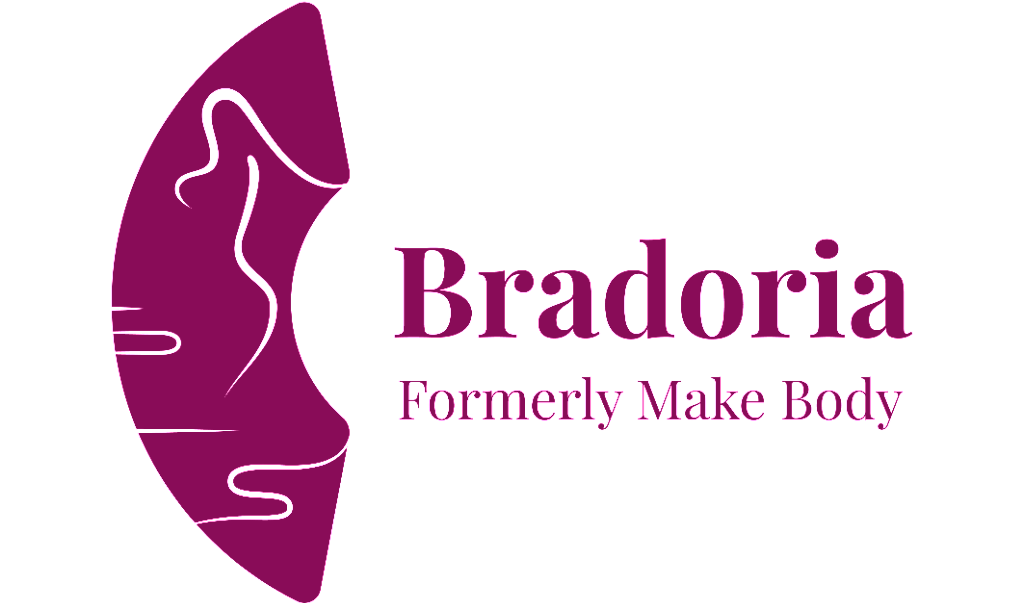 Impeccable Shape, Incredible you.
Bradoria designs lingerie shapewear with different body shapes in mind, to help women with all different, unique bodies, tastes, and ages achieve the perfect hourglass shape. By developing our S.M.A.R.T Fit™ fitting system that combines multiple body measurements and factors together, we help women find the perfect bras and shapewear for their individual figures. You deserve the grace and poise that a well tailored bra provides. Uplift your beauty and your confidence with style now using Bradoria's professional services and trusted lingerie products!