Keep the fire alive at all times with our Push-Up Bra! Nothing beats a push-up bra if you want to lift the twins higher and get the perfect cleavage look! Push-up bras aren't so much about adding volume as they are about lifting tissue up a bit a higher and adding the perfect shape and support. Push-up bras are a great addition to your wardrobe if this sounds like something you crave. So, if it's shape and lifts you need, push-up bras are the answer! Of the many of bra types available, the push-up bra is one that has been in high demand ever since its introduction.
 Here are some myths and truths about push-up bras that can help set your mind at ease with this amazing wardrobe staple!
 Myth1: Push-up bras are only meant to make small women look bigger
The fact that women with larger chest sizes may think a push-up bra will make them look bigger is really not true. Of course, you can buy a really great padded push-up bra that is designed to make you look at cup size or two bigger, but in reality, push-up bras are designed to help shape your breasts and provide lift.
Myth 2:  Push-up bras all make you have very defined cleavage
The truth here is that not all push-up bras are designed to give you cleavage, but you can certainly pick one that does!
Types of push-up bras:
Level 1:  A Level 1 Push-Up doesn't do much to increase your bust size, but simply gives you a gentle lift. If you have full or semi-full breasts, go for this type. This type of push-up bra adds a perfectly round shape.
 Level 2: Also called a medium push-up, these can make you look like you are one cup size bigger than your actual size! If you have wide-set breasts this is the right one for you, as it will give you a sexy lift and cleavage. Looking for a light, airy bra that both sculpts your curves now and gives you lasting results? Check it out below!
Level 3: Level 3 push-up bras can help your breasts appear up to two cup sizes larger, and more importantly, you are sure to be getting the shape and lift that'll complement a plunge-neck dress. This bra will give your breasts a nice rounded look and enhance your cleavage beautifully.
Beautiful push-up bras are a great addition to any bra wardrobe. But it is important to remember that they're not just about adding additional cup sizes to your breasts. The best push-up bras add the perfect shape and placement. A push-up bra ensures that you have a defined waist and chest area, which means that your figure will look better than ever.
The special padding in these bras varies in intensity from even D cups can look stunning in the right push-up bra. Those with wide set breasts will find that the push-up bra can easily provide good definition to their cleavage.
Looking for a light, airy bra that both sculpts your curves now and gives you lasting results? Check it out below!
Our Classic Full Cup Intelligent Curve™ Push-Up Bra with underwire is made of Intelligent Curve™ Fabric, the latest innovation in lingerie. This fabric truly is the perfect blend of comfort, style, and innovation.
The Chic Floral Petal Bra is the perfect bra for the sophisticated and smart woman- both in looks and temperament. Intricately woven with floral embroidery, this bra provides a shapely push-up to accentuate your curves, as well as exceptional comfort from our pure cotton material.
Keep the fire alive at all times with our All-Day Romance Push-Up Bra, sexy push-up look with underwire for added support. Made of soft, breathable, pure cotton, this bra is made to be worn in comfort all day long without sacrificing style or sexiness.
Look for our Dream Wireless Push-Up Tube Bra. Suitable for both your sun-soaked days on the bay and moonlit nights on the town, our wireless tube design is made to keep you always feeling cool, comfortable, and confident.
Supreme comfort collides with aesthetic appeal in this Full Cup Intelligent Curve™ Push-Up Bra, combining breathable function and a stunning visual presence into one garment. This bra truly is what you've been waiting for!
For the comfort and ample coverage underneath all types of clothing, look to our Ice Silk Bra! This bra truly puts your comfort first, featuring no underwire and a high elasticity silk fabric. Using an invisible lift design, this bra shapes your natural figure while fitting smoothly against your skin to keep you comfortable all day long. 
One Size Does Not Fit All!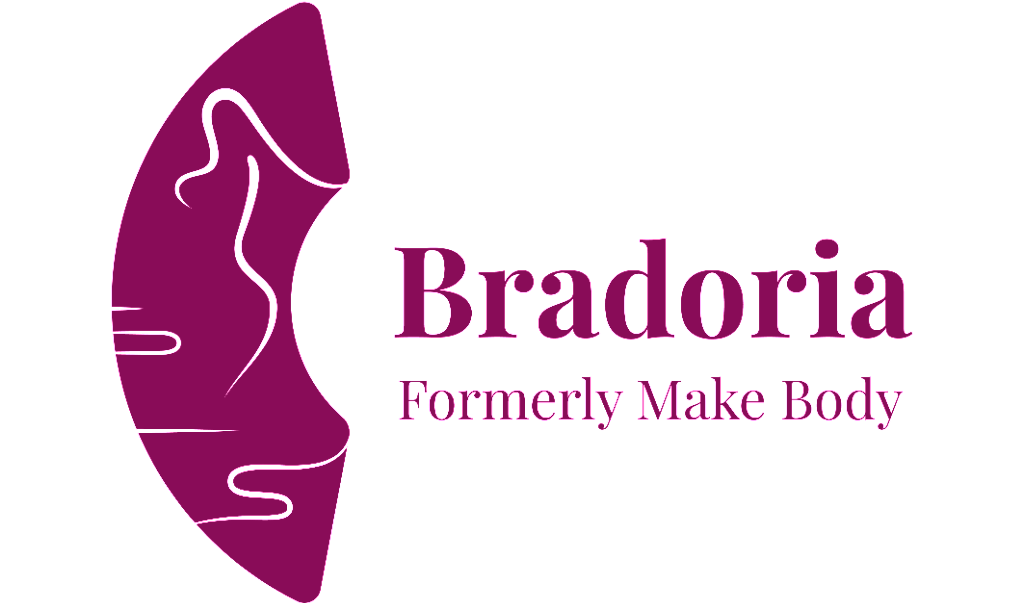 Impeccable Shape, Incredible you.
Bradoria designs lingerie shapewear with different body shapes in mind, to help women with all different, unique bodies, tastes, and ages achieve the perfect hourglass shape. By developing our S.M.A.R.T Fit™ fitting system that combines multiple body measurements and factors together, we help women find the perfect bras and shapewear for their individual figures. You deserve the grace and poise that a well tailored bra provides. Uplift your beauty and your confidence with style now using Bradoria's professional services and trusted lingerie products!