This is probably news to you, but yes, there is a science to putting your bra on ladies!
1. Place your arms through the armholes, and join the clasp at the back. When you buy a new bra, the hook & eyes should be on the loosest fitting- because of bras stretch, so in time you can move these inwards and have a fit the same as when you first bought the bra.
2. Adjust the straps using the clasps, so that they are not too tight or loose. Straps should sit comfortably but firmly at the top of your shoulder. They shouldn't be digging in, or slipping off.
3. Make sure it's positioned correctly on your body, by gently pulling at the straps, sides, and front of your bra. Also ensure nothing is twisted.
4. Bend your torso over, so you can position your breasts correctly into the cups. Stand in front of a mirror if possible, so you have a good view of your body. With your hands, gently move each breast towards the center of your chest, and upwards, so that you have no overspill at the sides, and the cups are fully filled out.
And voila! You have just put your bra on correctly.
For a more detail tutorial click here
One Size Does Not Fit All!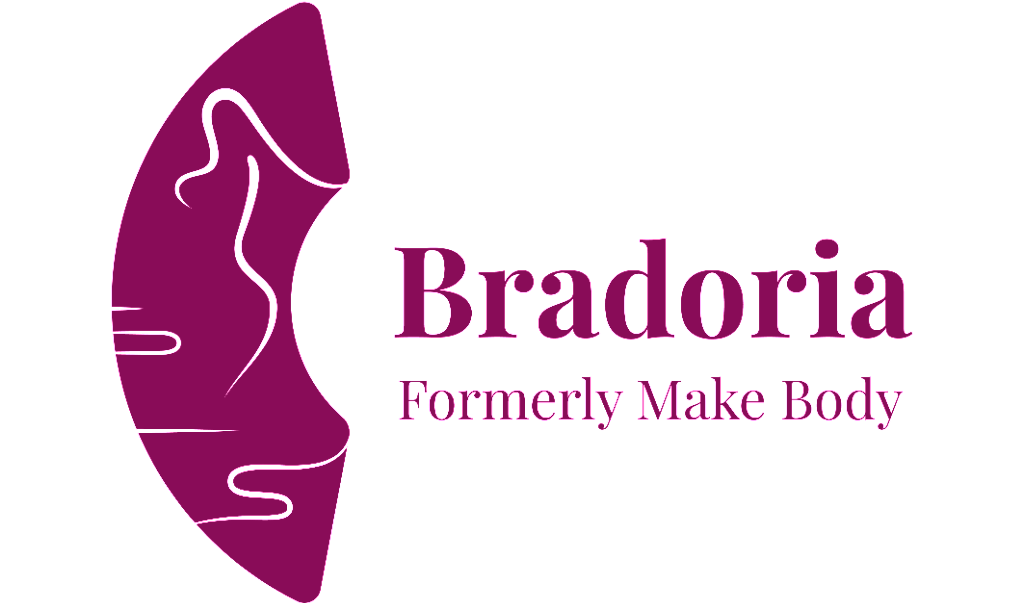 Impeccable Shape, Incredible you.
Bradoria designs lingerie shapewear with different body shapes in mind, to help women with all different, unique bodies, tastes, and ages achieve the perfect hourglass shape. By developing our S.M.A.R.T Fit™ fitting system that combines multiple body measurements and factors together, we help women find the perfect bras and shapewear for their individual figures. You deserve the grace and poise that a well tailored bra provides. Uplift your beauty and your confidence with style now using Bradoria's professional services and trusted lingerie products!