Do you feel embarrassed every time you have to fix your bra straps falling off your shoulders? Or the painful annoyance of your straps digging in?
Or the jiggling all day?
How often do you feel that your bra is not giving you the support but constantly a spillage? Or it does provide a support but with chronic ribs, back or shoulder pain?
If this is the case, you are not having the right bra for you. Yes, an ill-fitting bra can be an overlooked reason of your neck, back and shoulder pain. Luckily, back support bras can help fix all those problems, especially for women with large breasts and poor posture. Apart from offering good front support, they also provide the same in the back. They lift your breasts up and give immediate relief to your back. Plus, they also help smooth out your back bulges.
Back Support Bras: What Features Should You Look For?
Wide Backband with Side Panel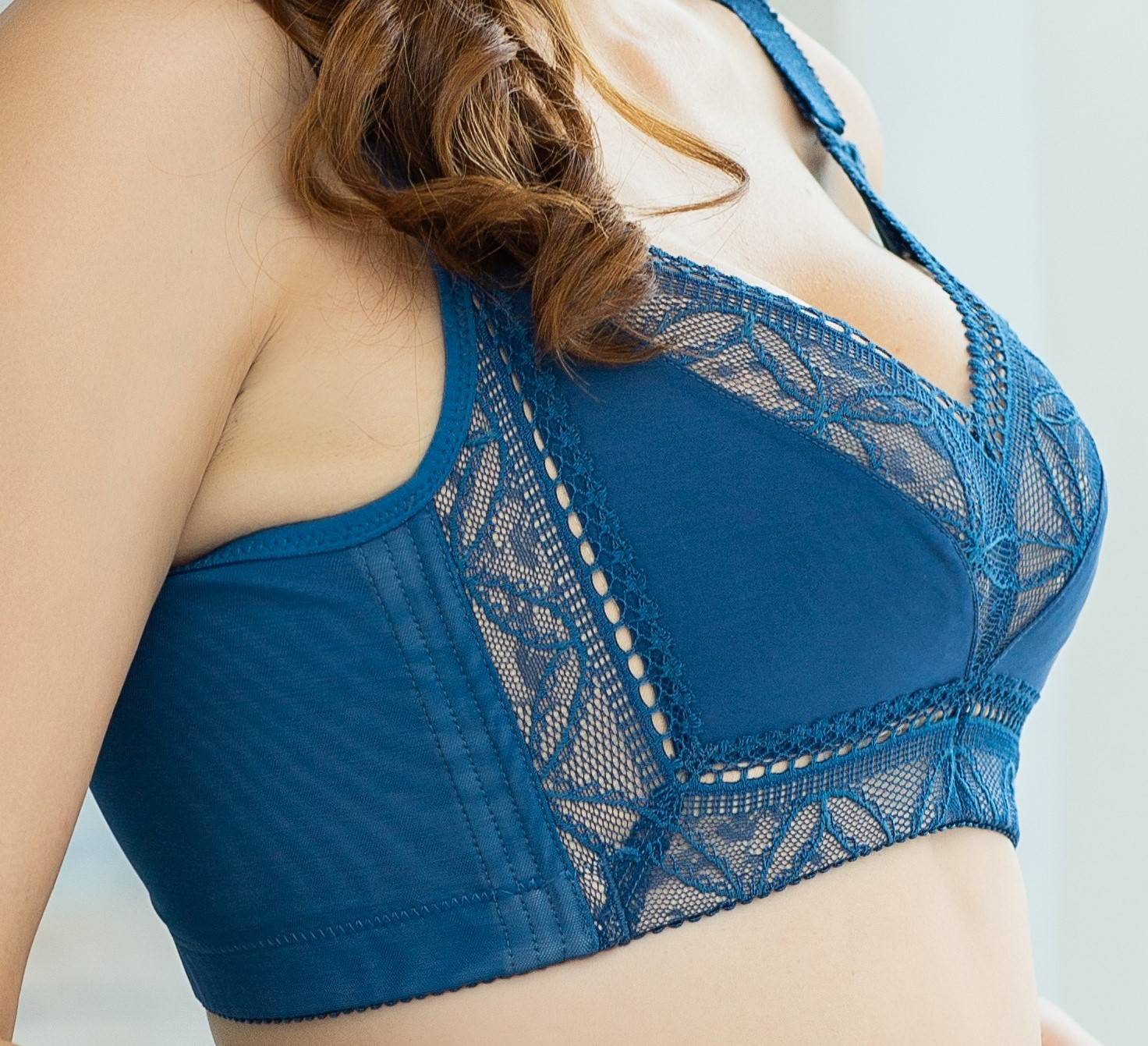 By now you should have known that it is the back band of a bra that provides 80-90% of support to your breasts. Traditional thin and slim back band causes underarm and back fat to sag and bulge, or breasts to overflow.
Luckily, wide bands work wonders. Wider bands with side panel can give exceptional snug of back fat by directing it towards the cup area and smoothing the back fat with a seamless appearance, aiding you to spend the entire day in the bra with firm holding yet without feeling any discomfort.
---
Underwired or Strong Wirefree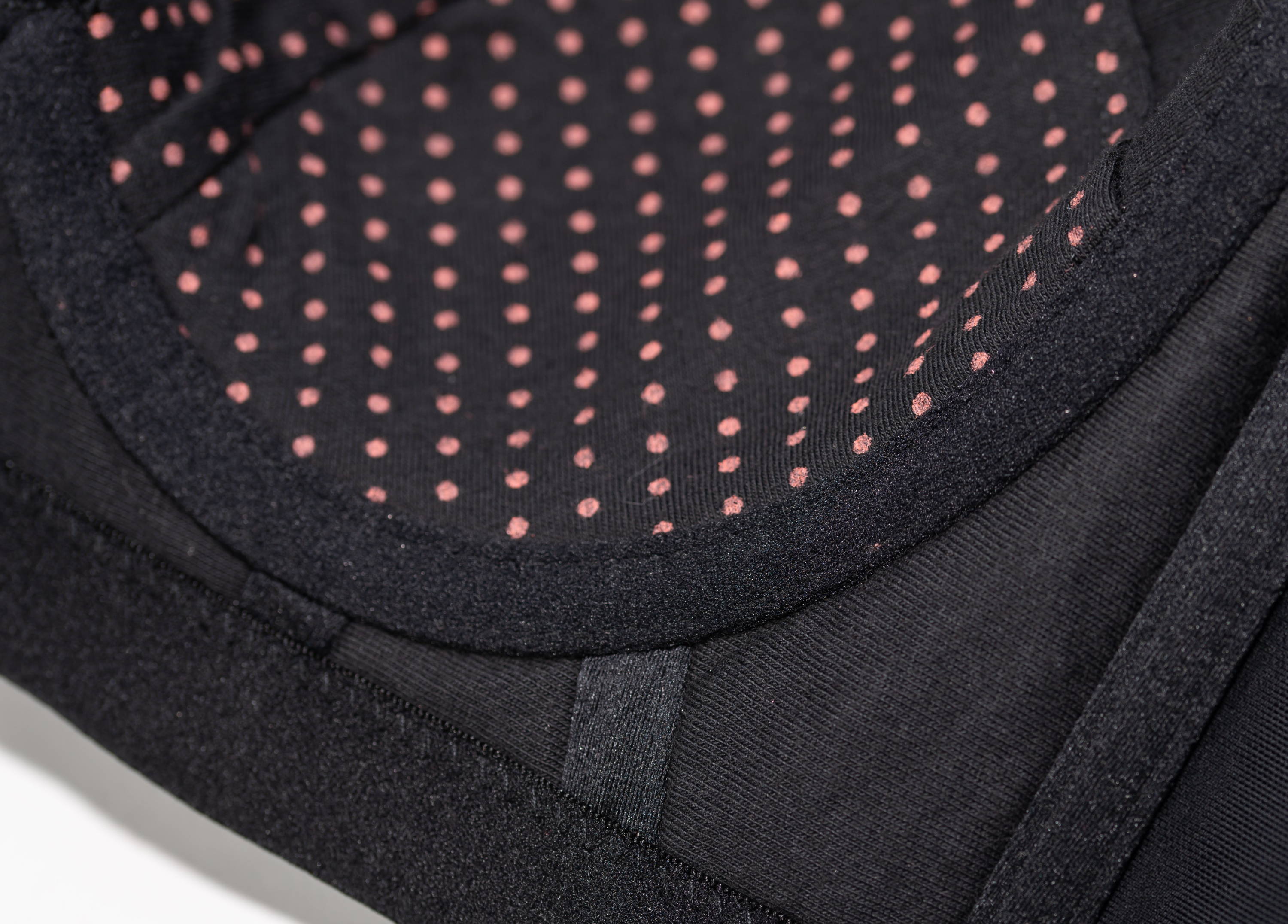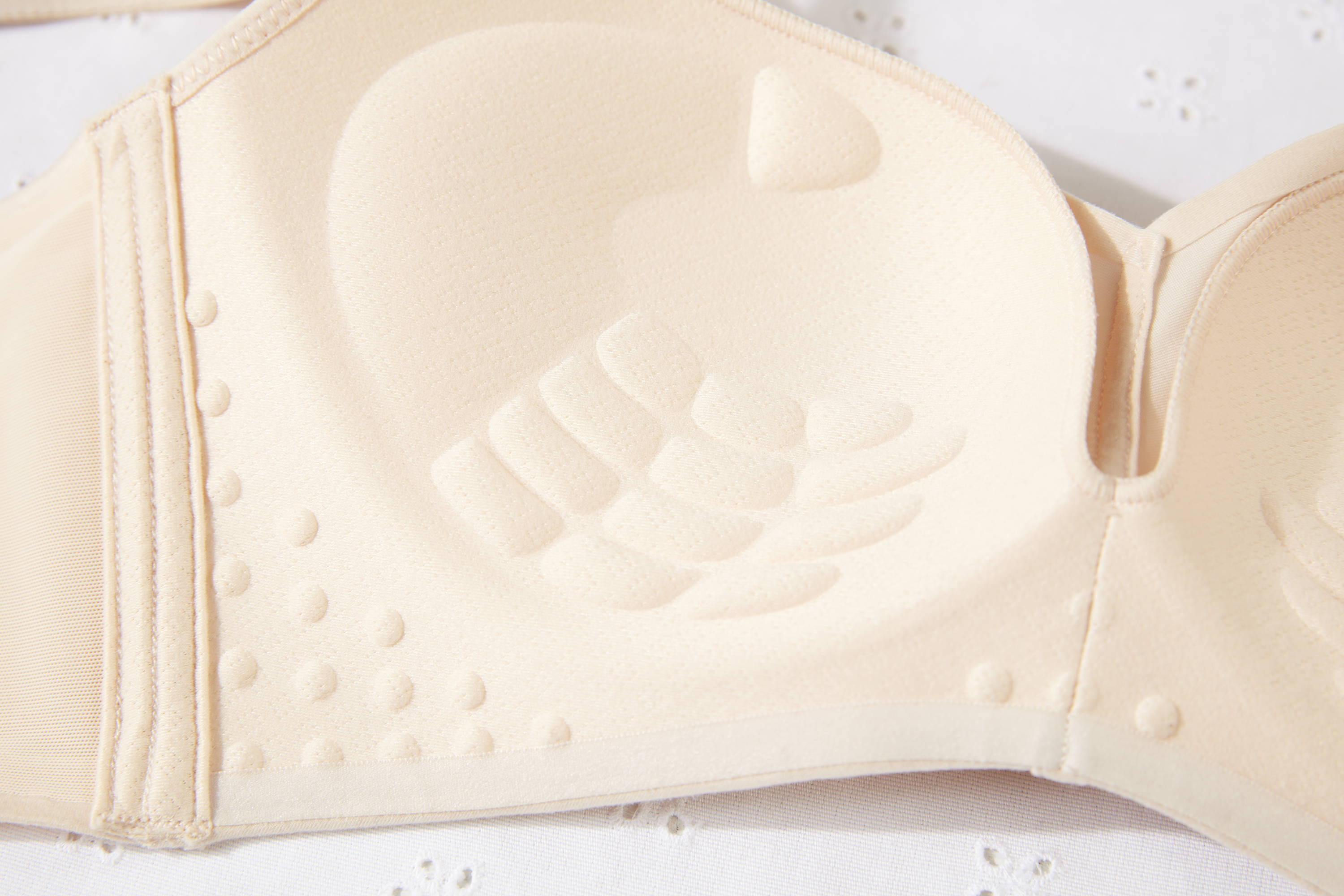 The weight of a D cup pair can go between 15 to 23 pounds. Imagine that self-weight put on your back. For full-figured women, you will always want to find a supportive, fitted yet comfy underwire bra. An underwire bra adds to your posture and literally lifts your breasts, giving them the perfect comfort and shape under any outfit.
Or, for big busts to go soft, though finding a non-wired but supportive bra is not easy whatsoever, to choose a strong wire-free bra with wider back bands in breathable fabric with excellent elasticity will do the work. To help you be in shape and comfort, the band should be superior in retaining its stretch, and secures your back fat in the cup, giving you enough lift and comfort.
---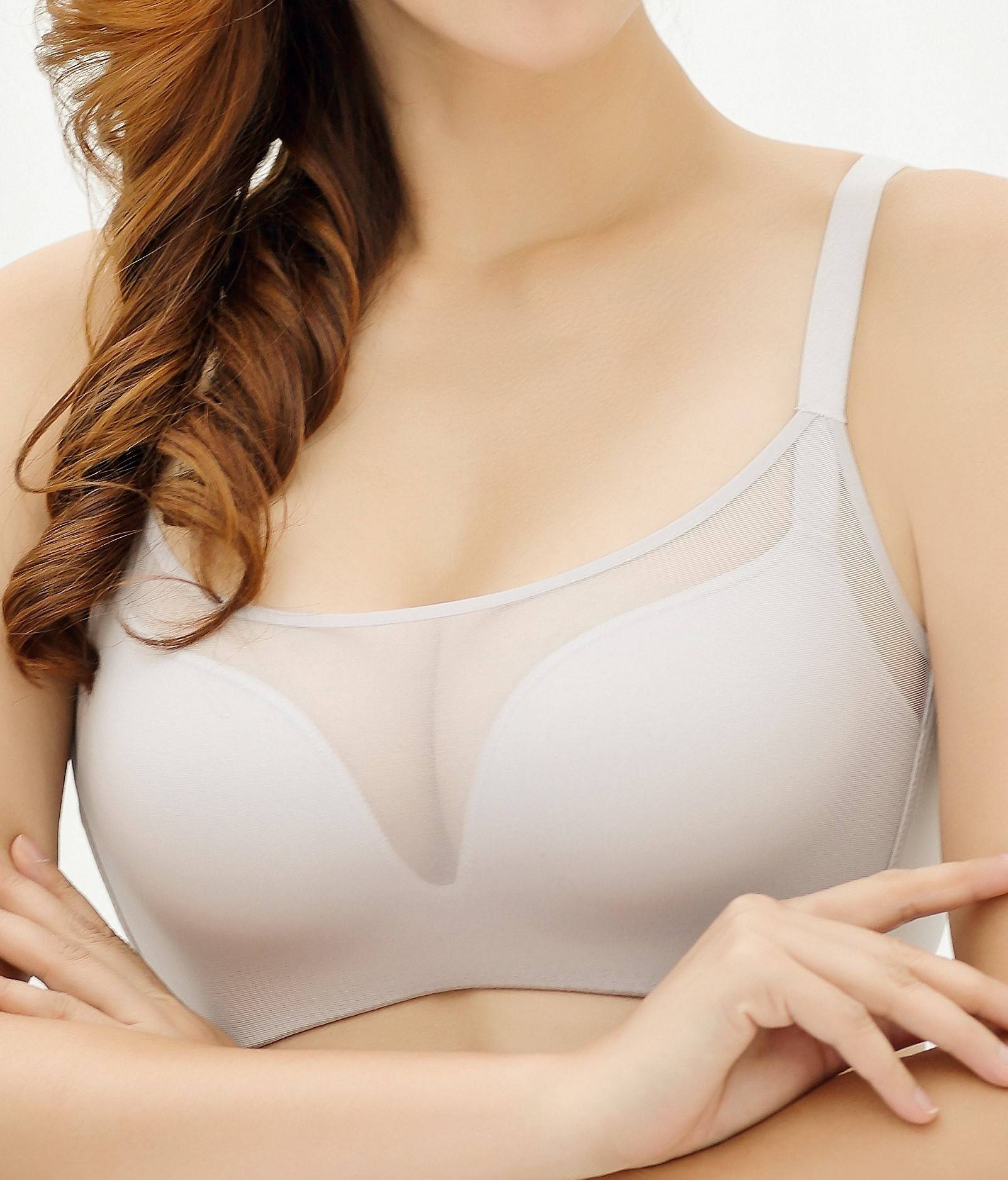 These bras are high near the center of your breastbone and mostly have a more separated but full coverage cups, giving your breasts a much-needed support and lift them up perfectly. Especially for wide-set breasts, it gives breasts enough room to move around naturally yet not bouncing.
Alternatively, new design with cleavage-mesh as a substitute for the high bridge makes a bra more stylish, giving you a casual and natural camisole-style neckline, while lifting the breasts for a pushed up look. This kind of cami bra is ideal for comparatively mid size cups from C to E.
---
Slim and small straps can easily slip off or dig into your shoulders and cause pain, whereas a wide strapped bra helps to distribute the weight over a wider area, making your shoulder less stressed with the lift.
A fitted, fixed, wide straps should reach the apex of your shoulder without any digging in or pulling.
With the innovative anti-slip features, adjustable wide straps, either back- or front-adjustable, surely give you a wiggle room to find your optimal comfort.
---
These are the best for women who are a bit bulky and want to wear a longline bra that would lift their breasts, giving them the perfect support from the back and the front. They also enhance your shape by the fitted body closures at the front.
A posture back bra may be your most economical choice if you are large busted and have been enduring chronic back pain. It gives support to your busts also prevents your back from further slouching. It covers a lot of your back, adding better support to it.
No Back Pain? Try Out Beautifying Bras
For smaller busted women who are not suffering from back pain issues, but looking for a back modifying bras with outstanding support and sexy-back-for-summer look? Check out these styles:
Want to wear a sleeveless tank top but worried about hiding those unsightly bra straps? Racerback is all that you need under that beautiful top. These bras help you conceal straps while offering remarkable cleavage control. Many racerbacks are pull-overs, you just wear them like you wear a jersey. And there you go, all set for a perfect outing.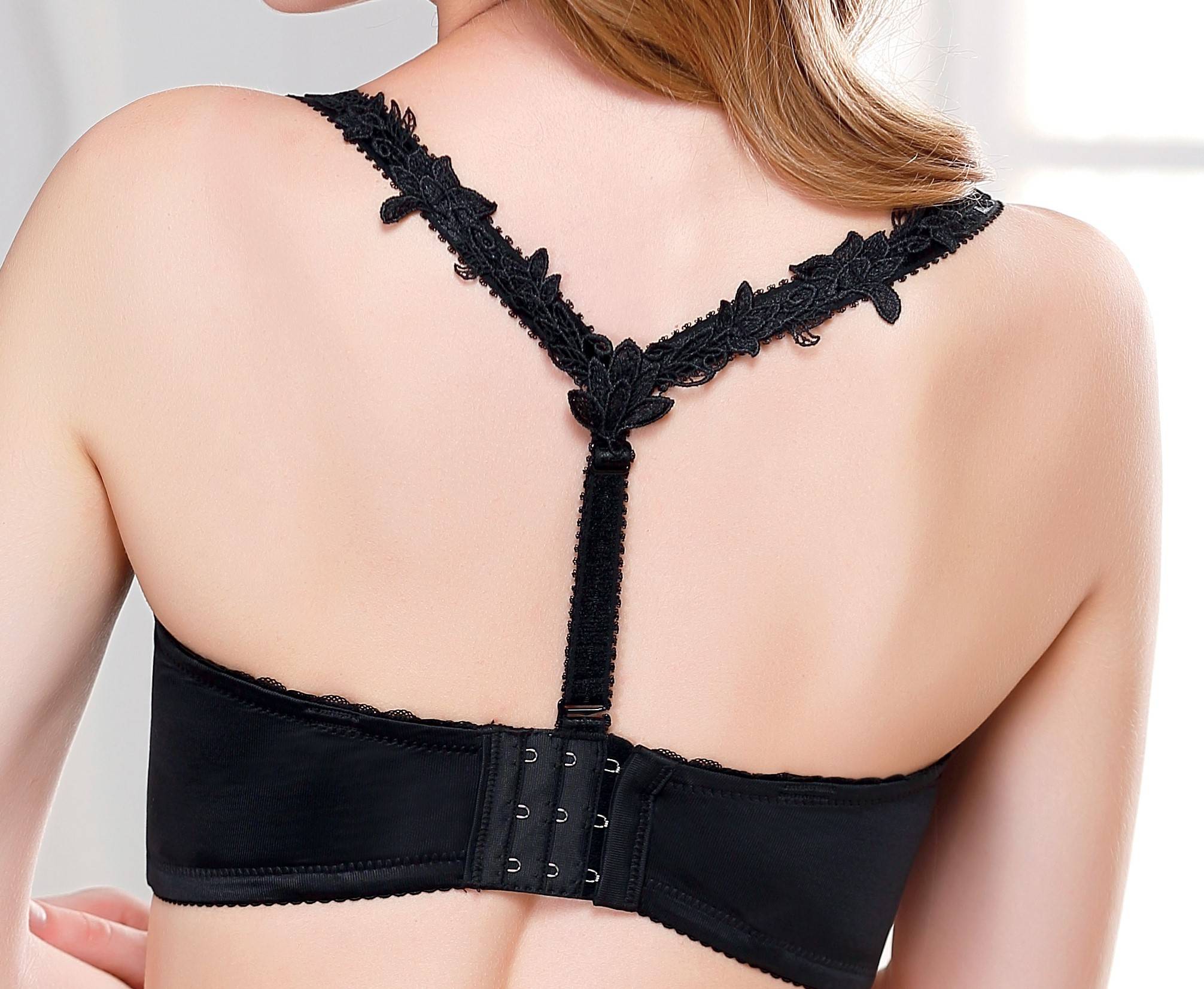 ---
Backless Straps, the Strapless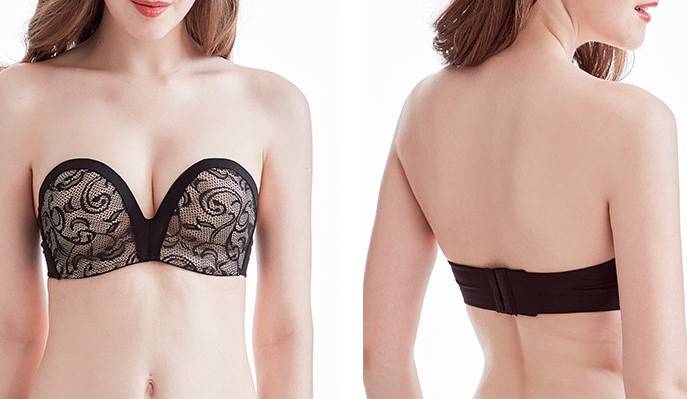 Strapless bras can be worn under beautiful dresses to complete your look. Now, with the industry invented adhesive bra, it gives women a peace of mind with fighting the straps for backless dresses, despite that sweating and peeling-off were never fun. Good news is that more strapless bras now have fantastic support and anti-sliding under band, that can let them better stay on you.
---
Multiway and Convertible Straps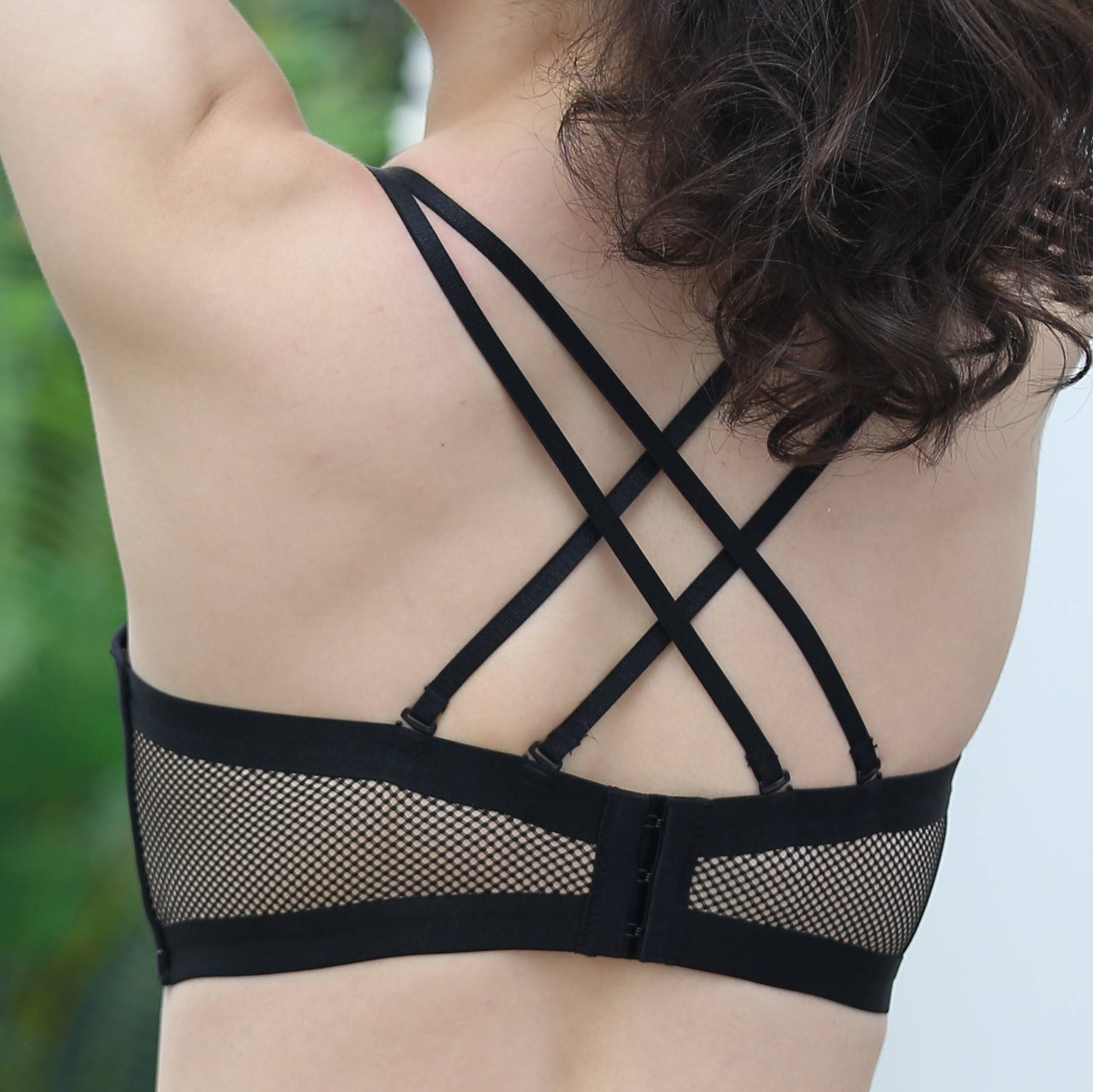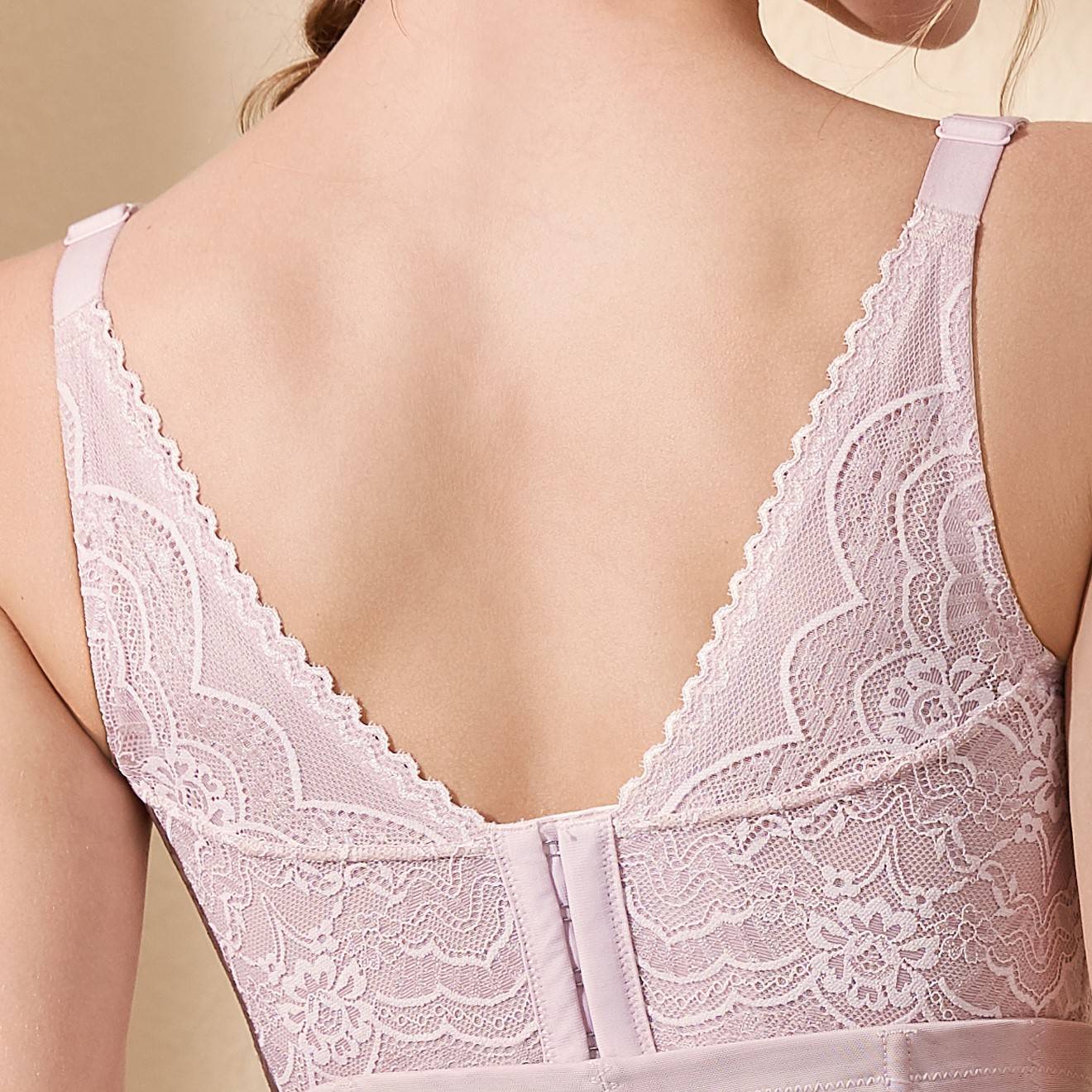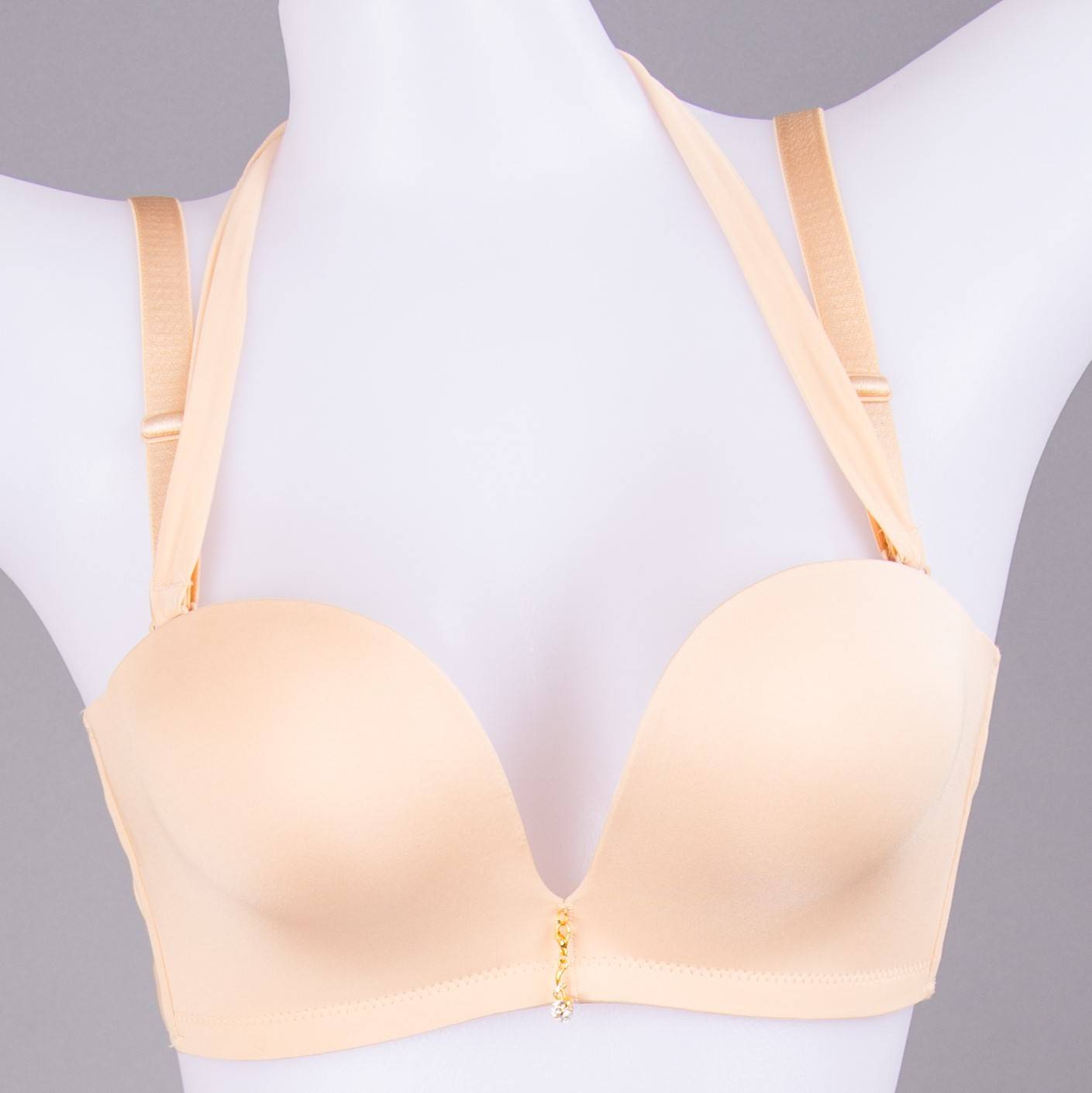 Bras allow changes of straps always give you a choice of versatility in summer. Halter necks that are out of fashion, criss-crosses giving a young and energetic back, v-shape backlines that are supportive and stylish...Multi-way straps and styles break the limit of regular ones with a graceful versatility. Don't you want to give it a try?
What Makes Back Support Bras Special?
Women who are busty and wear thin band bras often feel the need for a better supporting bra that would help them give shape to their body. And because thin banded bras do not provide the back support for such body types, here is why you should invest in a good-quality support bra:
A support bra gives you the back support you need to look flawless in any dress that you wear –without hurting your back.
Because of the formation of such bras, the straps are usually linked to the back of the band, keeping the straps tightly intact, saving you from all the embarrassment in public places –especially your workplace and formal meetings.
Support bras are super comfortable. The unique designs of these back support bras make you feel happy about wearing something that looks beautiful and provides you with the comfort as well.
Suitable for the heavy bosomed
Support bras are the best for ladies who have large breasts as the designs of these bras help you balance the weight from the back, supporting your bosom and making you feel light.
Looking for the best back support bras that is not only comfortable but is more stylish? You're going to fall in love with ours.
Our range of back support bras comes in a variety of different designs to choose from. We bet they are the most comforting bras that you have ever worn. Give it push up or minimizer, lounge or sports, underwired or wireless, satin or laced, convertible or traditional, you pick it, we have it.
Our signature materials like our high-end collection, the Italian made Intelligent Curve fabric, and the sensitive-skin-friendly Modal and cotton, and the silk fibroin and bamboo charcoal fabrics, etc., all making sure that you have the most suitable solution for your body. There is never a moment of stiffness or twinge for you whether you are hanging out or chilling at home.
Bradoria understands the discomfort a woman goes through when she wears a wrong-fit bra. We know exactly what you need to feel sexy and stay comfy all day long. And that is why we make the most comfortable, padded, unpadded, wired and wire-free bras to make the women breathe even when they are wearing one, making them feel light and happy.
One Size Does Not Fit All!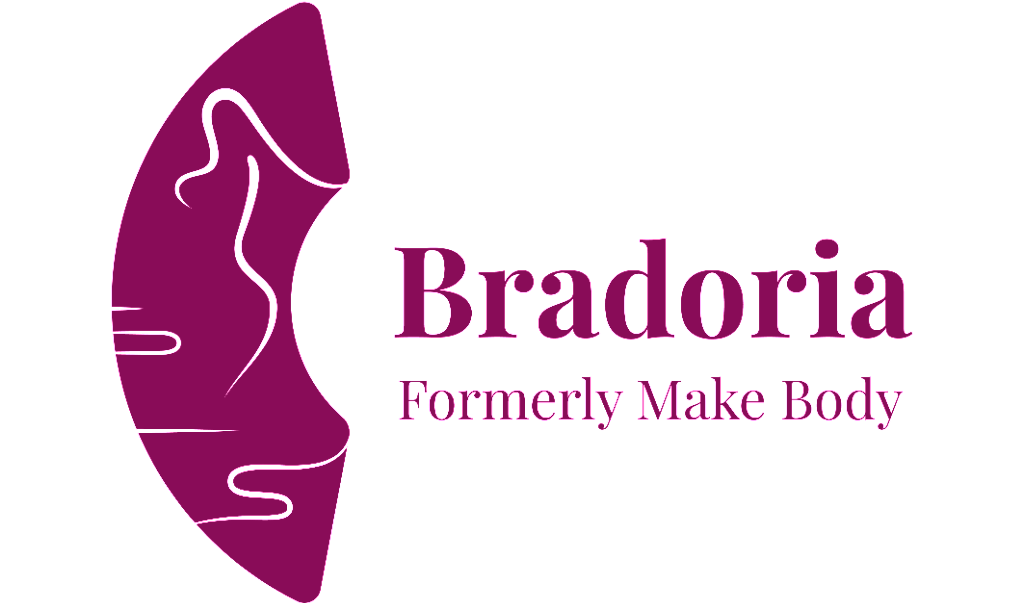 Impeccable Shape, Incredible you.
Bradoria designs lingerie shapewear with different body shapes in mind, to help women with all different, unique bodies, tastes, and ages achieve the perfect hourglass shape. By developing our S.M.A.R.T Fit™ fitting system that combines multiple body measurements and factors together, we help women find the perfect bras and shapewear for their individual figures. You deserve the grace and poise that a well tailored bra provides. Uplift your beauty and your confidence with style now using Bradoria's professional services and trusted lingerie products!